Vietnam Veterans Association of Australia Inc
The "Vietnam Veterans' Association of Australia Inc" website has been designed with two purposes in mind. The first, to provide information of special or current interest to Australian Vietnam veterans. The second, to provide for students of all ages, historical context, information about Australia's involvement in the war, Australian units, servicemen and servicewomen.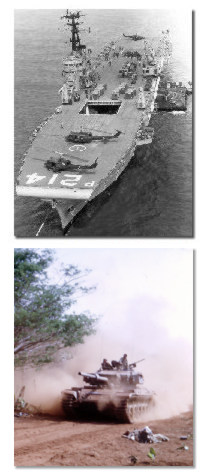 For questions / queries about our site, contact our webmaster
The Canberra VIETNAM VETERANS' REMEMBERANCE DAY SERVICE 2017 will commence at 1000 hrs 18th August at the National Memorial on Anzac Ave. Attendees should be seated by 0940 hours.
CLICK HERE TO READ DEBRIEF MAGAZINES

National Vietnam Veterans Museum Inc; Click on this link for information
This website was last updated 12 June 2017

We Proudly Support our Troops
The Vietnam Veterans Association of Australia Inc, proudly supports all Servicemen and Women deployed on active service throughout the world


---
Commanders Diaries for SE Asia (including Vietnam) now available here -->